Solutions for Your Concrete Flooring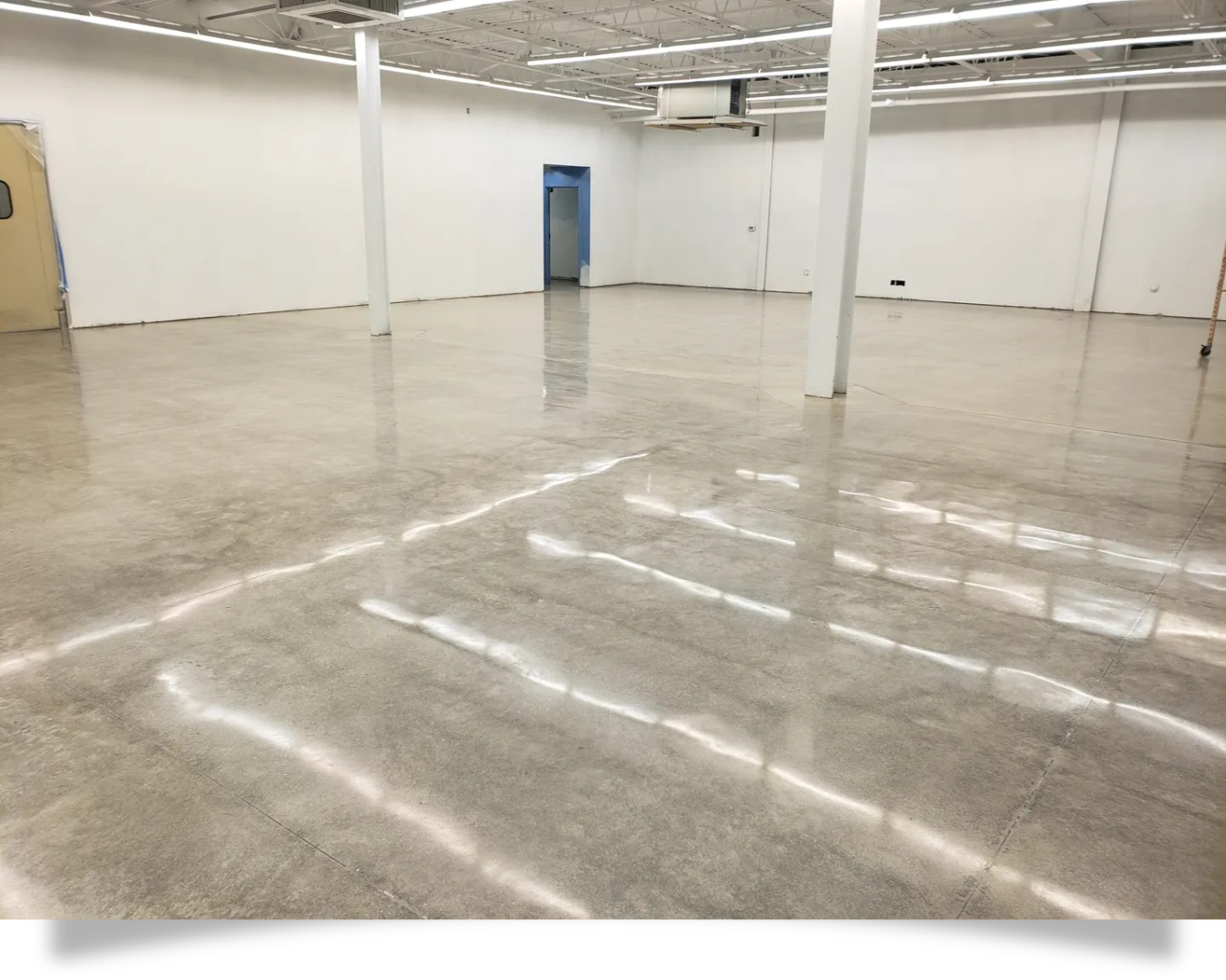 Concrete Polishing
Why Polished Concrete?
Requires little maintenance compared to other floor coverings or coatings without using

harsh chemicals

High abrasion resistance to high

pedestrian traffic

Cost-efficient with high-gloss, makes it perfect for retail stores, offices, grocery

stores, etc.

Offers low impact on the environment, with a smaller carbon footprint compared to

other floorings

Reduces lighting requirements with

high-gloss reflectivity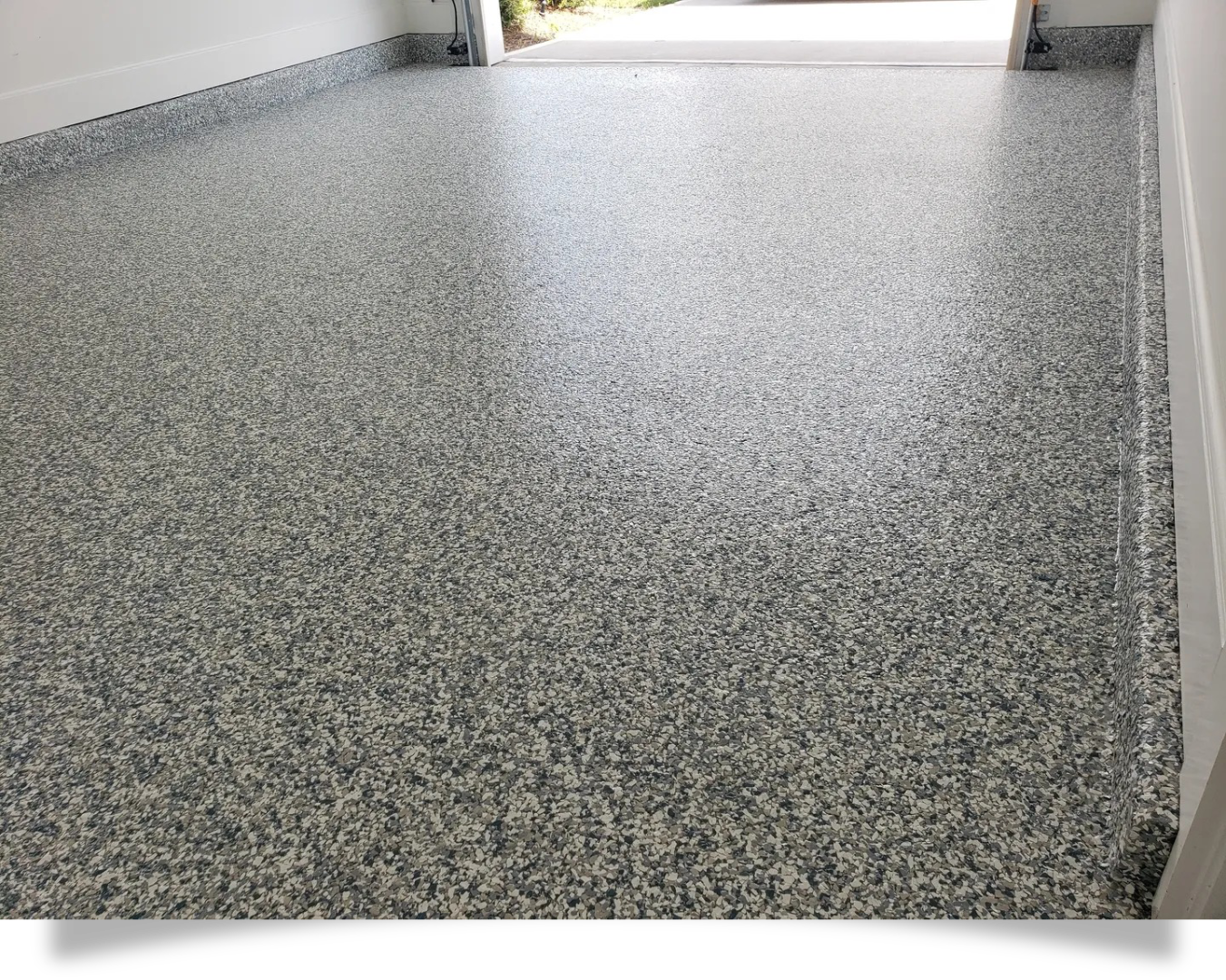 Epoxy Flooring
Why Epoxy Floor Coating System?
First, there are many epoxy floor systems to pick from like metallic epoxy, quartz floor, MMA or methyl methacrylate flooring, and more which is best for you. We can help you.
Wide range of color options to select from

and combine

Superior abrasion and chemical resistance
Increased traction
Typically uses in manufacturing, retail showrooms, residential floors, and garages
Quartz flooring meets USDA, FDA, and

OSHA standards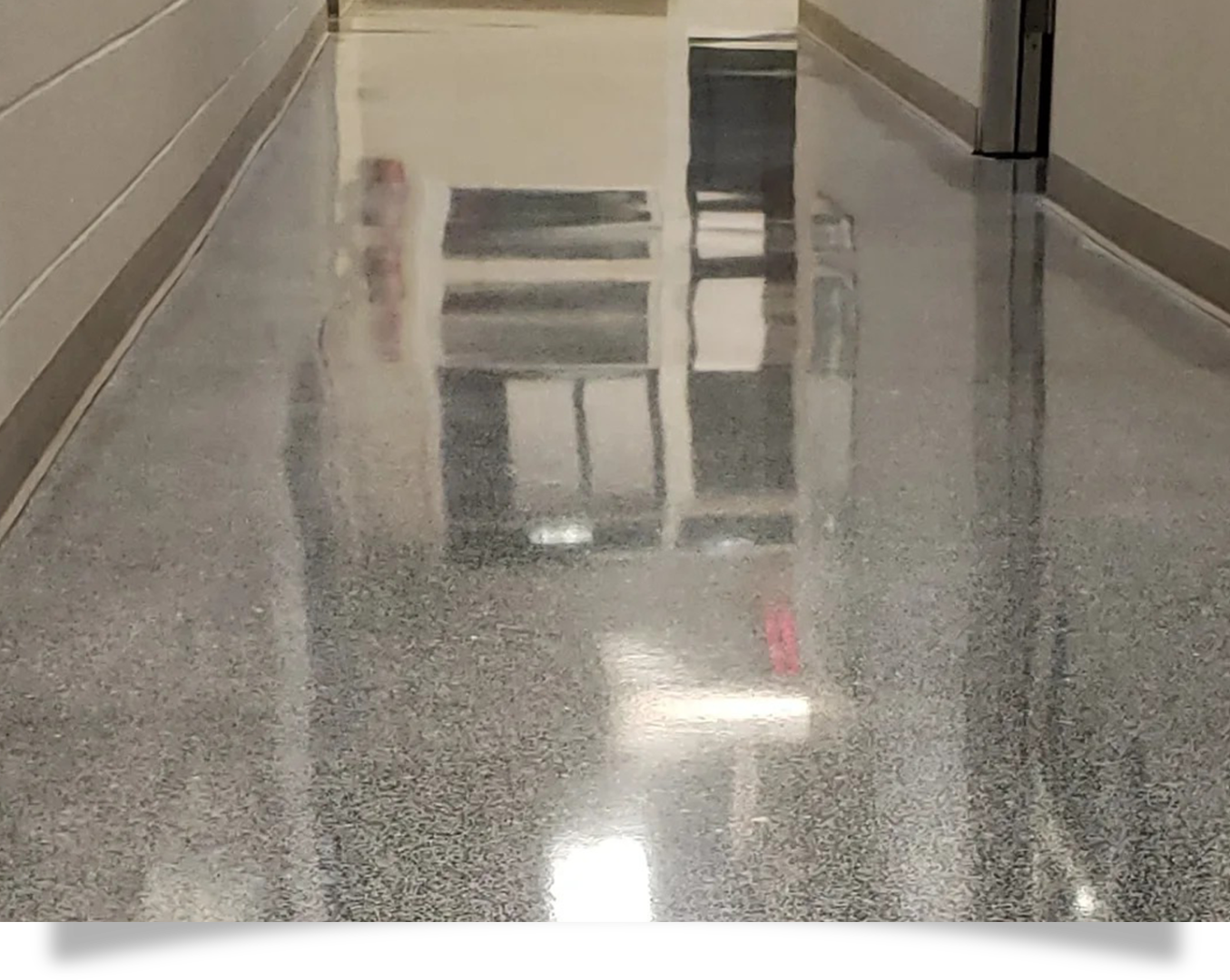 Stone and

Terrazzo Restoration
We can restore your dull floor to look like new

or better

First, test the substrate to see what natural stone-like marble, limestone, granite, or terrazzo floor-like concrete or epoxy terrazzo you have
Then mechanically grind, hone, and polish

the floor

Clean and repair
We can also seal the floor and grout lines

for protection.

Also, for terrazzo, we can repair damaged holes or cut-outs.
We can match-aggregate and color of your terrazzo floor.